Sale!
Irina – Paola Reina Baby Doll 21cm
21 cm vinyl doll with a funny face. Adorable with colorful outfits and so sweet with a vanilla scent. You will love it!
Origin is the quality brand that distinguishes a product manufactured 100% in Onil, granting each product its authenticity, safety, and quality, based on tradition. This symbol has caused a doll, a classic toy can revive completely renovated.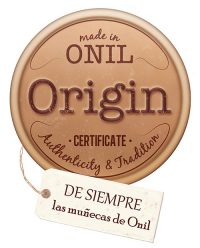 In stock